Ronaldinho and Yacine Brahimi, investors of Footsider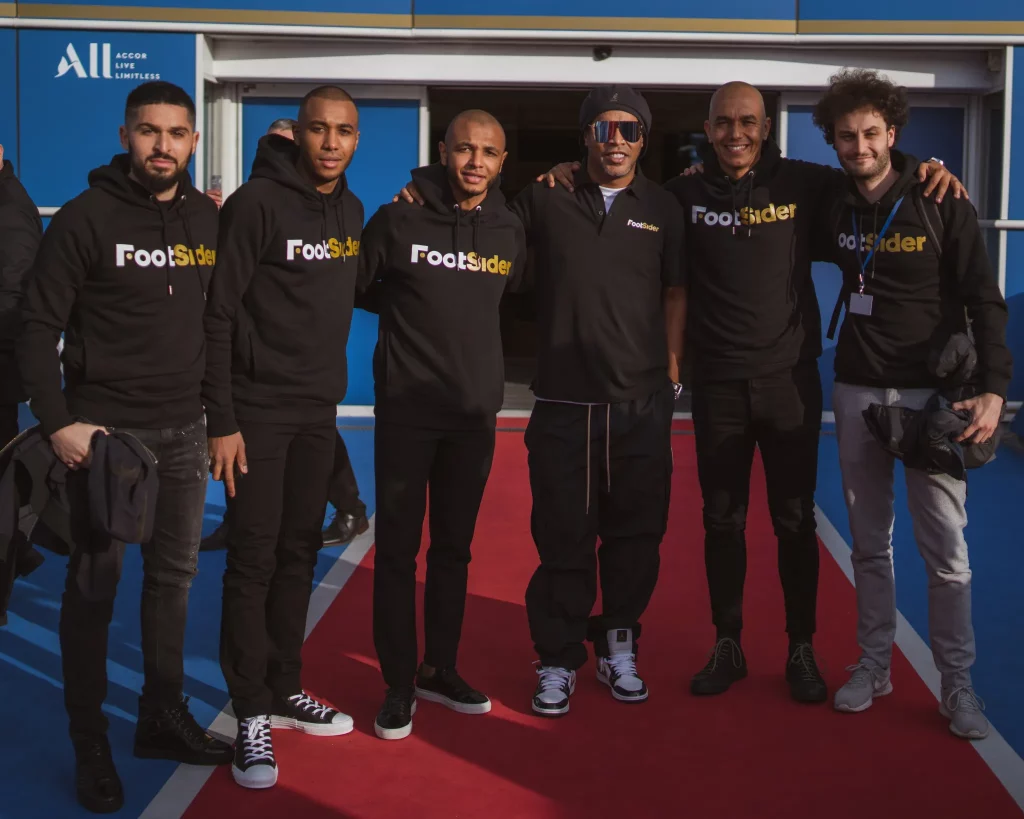 RONALDINHO AND YACINE BRAHIMI, INVESTORS OF FOOTSIDER
Today is the launch of an application, with free registration, that will change the future of amateur footballers! Footsider, which counts among its investors the legendary Ronaldinho and CAN 2019 champion Yacine Brahimi, is now the bridge between young football enthusiasts, both girls and boys, and recruiters from professional and amateur clubs.
« Digitizing the recruitment of young talent, giving all players a chance to access club recruiters, this is the ambition of Footsider. This soccer social network, as a simple and free management tool to simplify meetings, see opportunities, a real talent detector. »
The mythical Parc des Princes reopened its doors yesterday evening, after the victory of the Parisian women against Bayern Munich, to welcome the press conference of the launching of Footsider, with the presence of the founders Rihane Mouhib, Alexandre Bonhomme, Malik Chekaoui and Lyes Brahimi. Not to mention the two co-founders, Ronaldinho and Yacine Brahimi!
A round table discussion moderated by Saber Desfarges, presenter of the League 1 Uber Eats, who did not miss his little bridge on the world legend of soccer, allowed these gentlemen to return to the origin of the foundation of this new revolutionary application and missing for those who have not had the chance to integrate major institutions of soccer.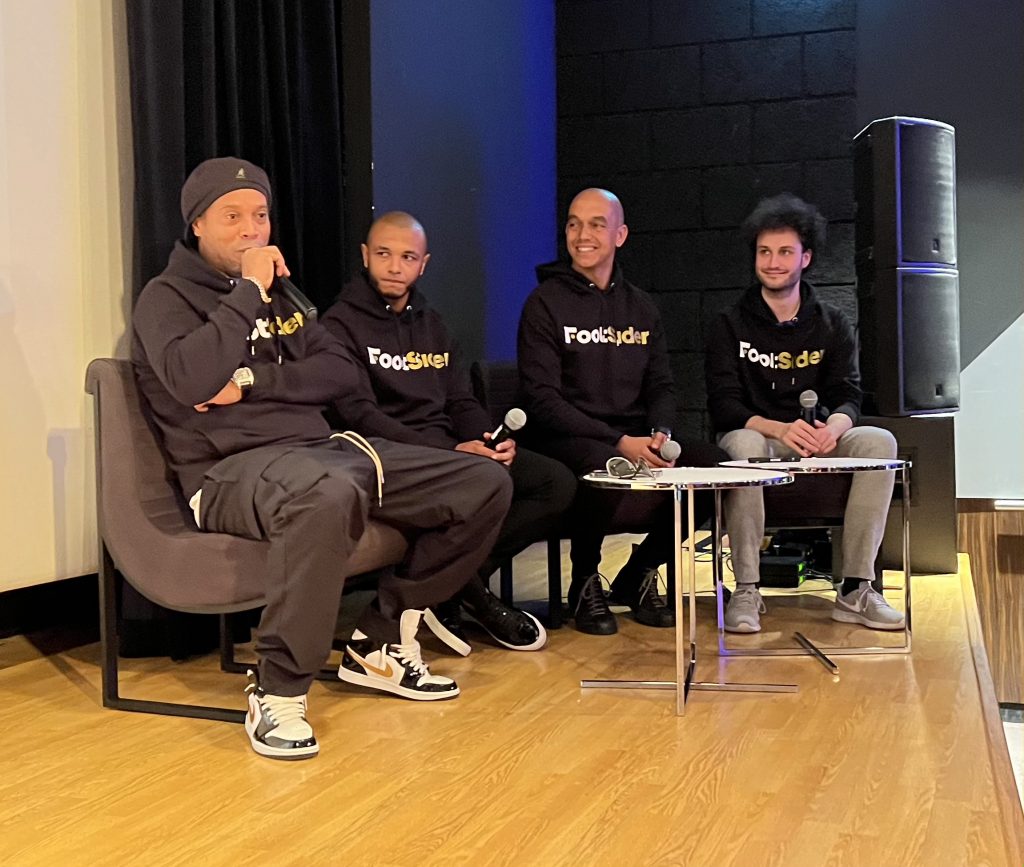 AN APPLICATION THAT CONNECTS PLAYERS AND CLUBS
Going beyond the French borders, this exchange platform will be accessible internationally. With the 2022 world champion and the 2019 African champion as partners, this new digital soccer media reaches South America as well as Africa.
The application is free for everyone to contact clubs or recruiters, and will offer rewarding services, if users want to have advice from famous players like Ronnie, Brahimi and many others!
Easy to use, the application invites young soccer talents to create their profile, entering their data related to their game, their weaknesses/strengths and video content to prepare them for their digital image.
Amateur and professional clubs will have the opportunity to find future talent outside the training center. The platform offers them a free recruitment solution, which allows them to target profiles according to the criteria they are looking for, to follow their evolution but also to share detection opportunities.
Like any social network, Footsider will allow you to follow club news, have access to messaging and content sharing, and view high-end training and coaching opportunities.
A SOCIAL PROJECT ABOVE ALL…
We've been very lucky, » he says. With Ronnie, we come from very far away, but I think we are privileged. Not everyone can play soccer, and even less so to have a career like that of Ronaldinho! That can be counted on the fingers of one hand. »
Yacine Brahimi, Algerian international footballer and striker at Al-Rayyan SC
« When my brother started telling me about FootSider, I really liked it. In my day, when I was a kid, a lot of my friends who were talented didn't make it as a footballer. I think it can give a lot of players a second chance. That's why I followed it closely, and we did a lot of things together. »
Ronaldinho, Former Brazilian international footballer
Sensitized to the development of young soccer enthusiasts, the Algerian and Brazilian internationals have directly validated the project and have become investors for the social aspect of the project before thinking about the financial aspect and what they will earn.
Ronnie, who was originally intended to be an ambassador, preferred to wear the hat of a co-founder. He was seduced by this project dedicated to young people, which will be more beneficial to an amateur than to a professional. Because until today, we can say it, it is not the talent which misses to some, but the opportunities.
For Brahimi, it was an obvious choice to be part of this project. He, who was already the sponsor of the Second Chance Academy, which is none other than the launch of Footsider, aims to continue to bring all his experience, all his advice and his network to the service of these young people.
If the digital part of Footsider has just been created, the project to help young players dates back to 2019, when Malik Chekaoui, Rihane Mouhib and Lyes Brahimi became aware that many players from training centers are shunned and do not necessarily have a fallback solution, that young amateur talents have never had the opportunity to integrate a training center, and then decided to create the Second Chance Academy. They therefore organize detections all over France and abroad. Thus, they allow players « outside the training center » to enter into contact with the professional world, professional and amateur clubs. Yacine Brahimi, who is very touched by this cause, is the sponsor.
Victim of their success, the founders of the Second Chance Academy have joined forces with Alexandre Bonhomme, an expert in strategies-up and digital, to digitalize this process and make it instantaneous, exhaustive and international.
Today, the Academy has more than 45,000 followers on Instagram and has convinced a dozen professional players (Riyad Mahrez, Nicolas Anelka, Achraf Hakimi…) to become ambassadors.