Confessions of José Mourinho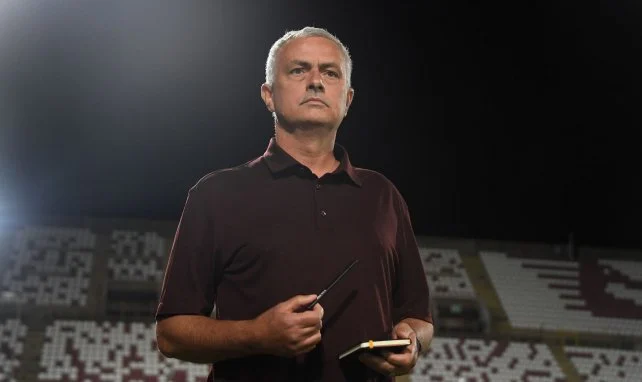 Lately, the Special One was mostly noticed by his punchlines. But today, he is a new man.
Since he became known to the general public, José Mourinho has distinguished himself by his sporting achievements (2 Champions Leagues, 2 Europa Leagues, 3 Premier League, 2 Liga Bwin, 2 Serie A, 1 Liga among others), but not only. Known for being a loudmouth, the Special One has also made headlines for his sense of repartee. At times, the Portuguese even flirted with the limits, especially when he was coaching Real Madrid and was opposed to Pep Guardiola's Barcelona. But today, this entire character of the football world has surprised the observers. Interviewed by the Osservatore Romano, Mourinho confided as never before.
"We are paid to win. Athletes, not men, are paid to win. We talk about high performance, and sometimes there are decisions in the management of a team that have something cruel (…) You pay for mistakes. If I make a mistake, I pay for it by being fired. If a player makes a mistake, he pays for it by not playing for someone else. There's something cruel about that, but we can't let the nature of our job overlap with who we are as a person. To be a better person, a fundamental objective for the Lusitanian.
Mourinho wants to win for others
"I'm very clear on that. I try to help others and myself to be better. One thing that I find difficult to accept is the waste of talent, it is something that, after 30 years of soccer, is still difficult for me to accept. Sometimes, however, the waste of talent is related to the life path of some players, and in this sense we must try to be guides (…) I perceive my evolution as a person thinking about the fact that for many years I wanted to win for myself, while now I'm in a moment where I continue to want to win with the same intensity as before, if not more, but no longer for me, but for the players who have never won, I want to help them."
A new, more spiritual Mourinho, who has visibly abandoned the exacerbated individualism of the star system of the soccer planet to focus on his fellow man. "I think a lot more about the ordinary fan who smiles because their team won, about their week being better because their team won. I'm still a 'competitive animal,' so to speak, I still want to win as much or more than I used to, but I used to focus on myself. "Finally, Mourinho concluded this confessional interview by talking about a ritual that he will miss immensely the day he is no longer coach: the pre-game.
"The journey to a game: I mean getting out of the hotel, getting off the bus, getting to the stadium, the journey to the locker room, the journey from the locker room to the field before the game starts, there's a lot of spirituality in that. It's never a routine, no matter how many times you play in the same stadium, and you're always doing the same route, it's a moment that has something that you can't see, but you can feel a lot. I think it's a tremendous beauty and I think the day I stop coaching, which I hope is not soon, may be the thing I miss the most."